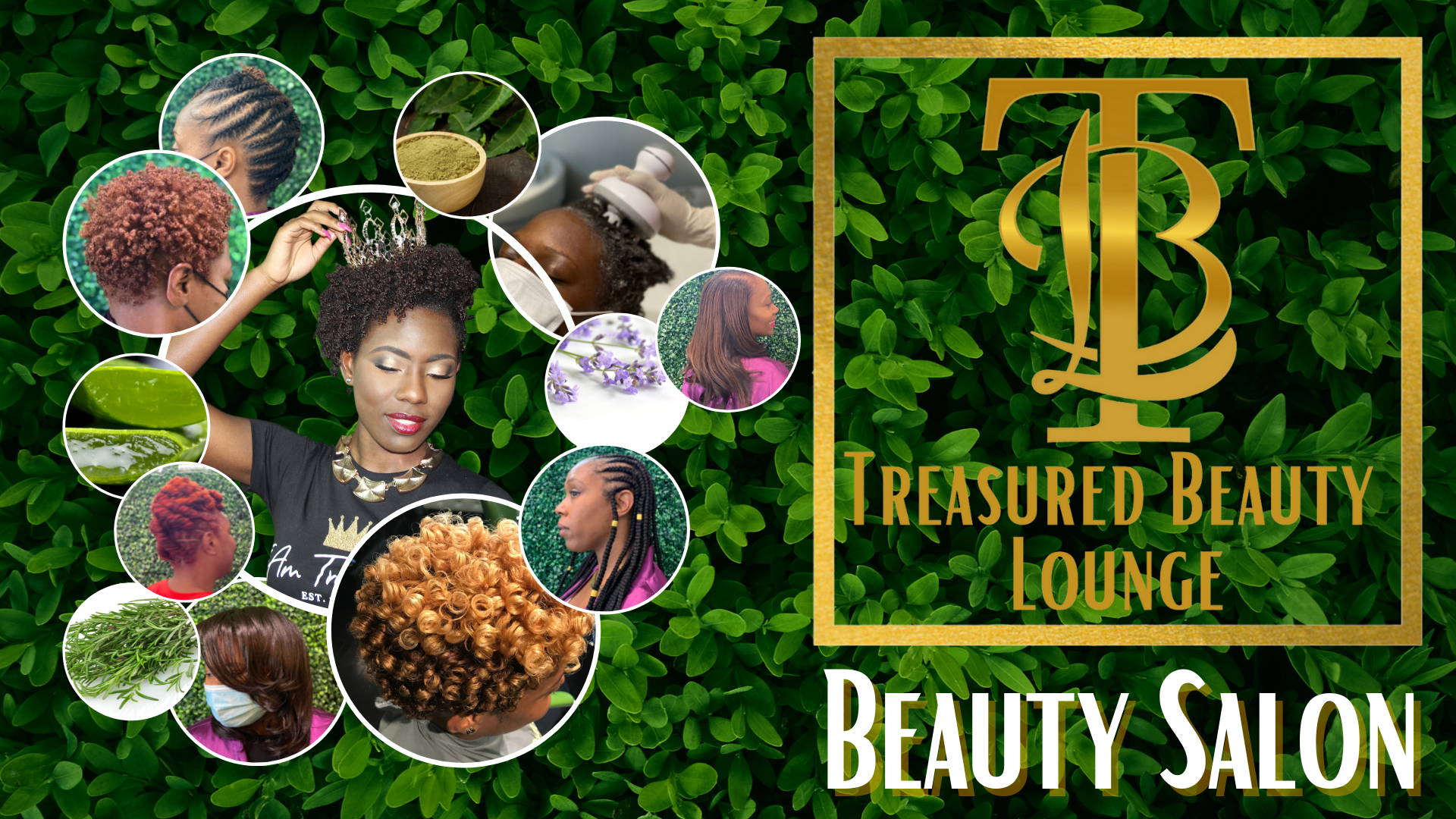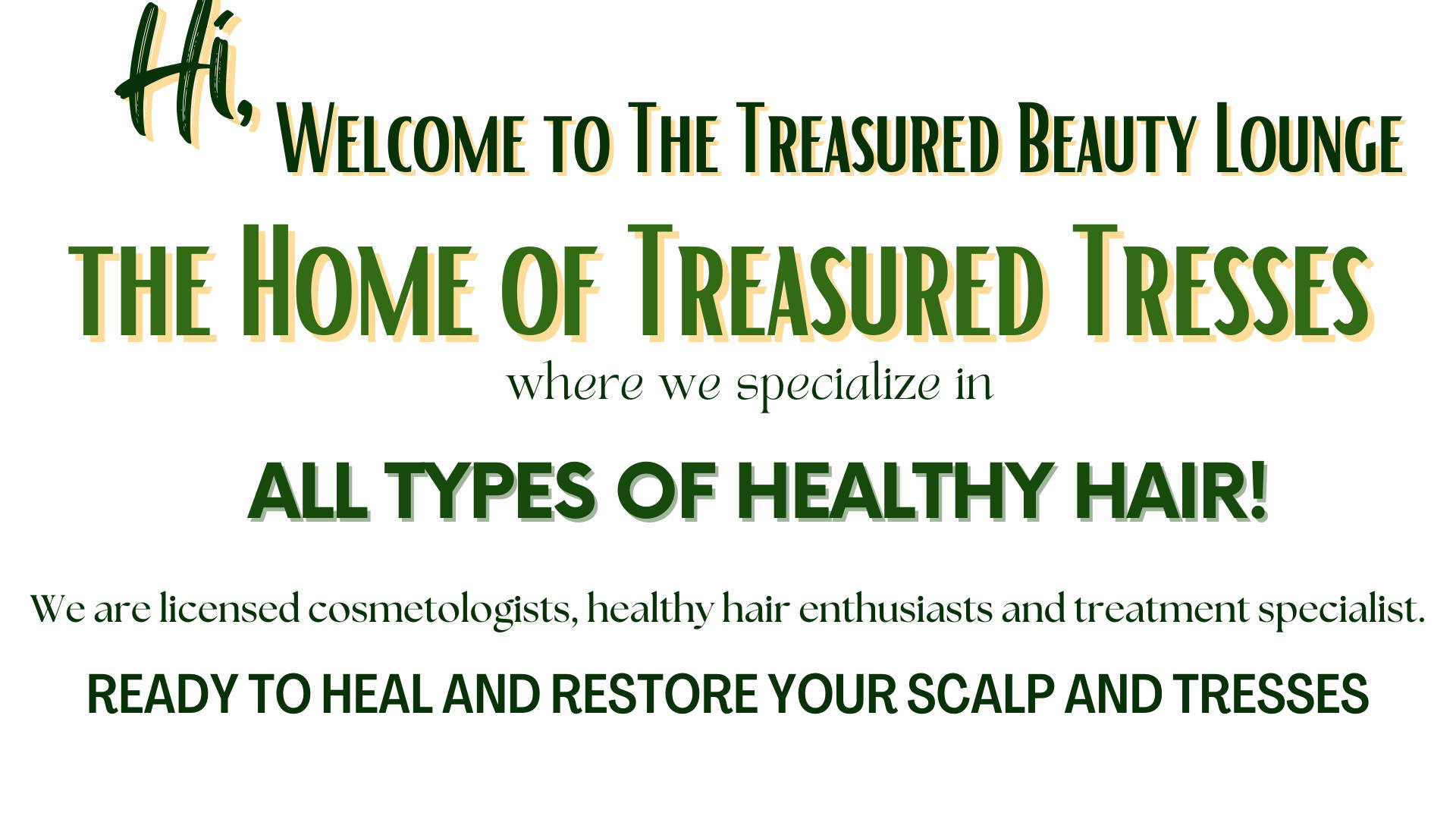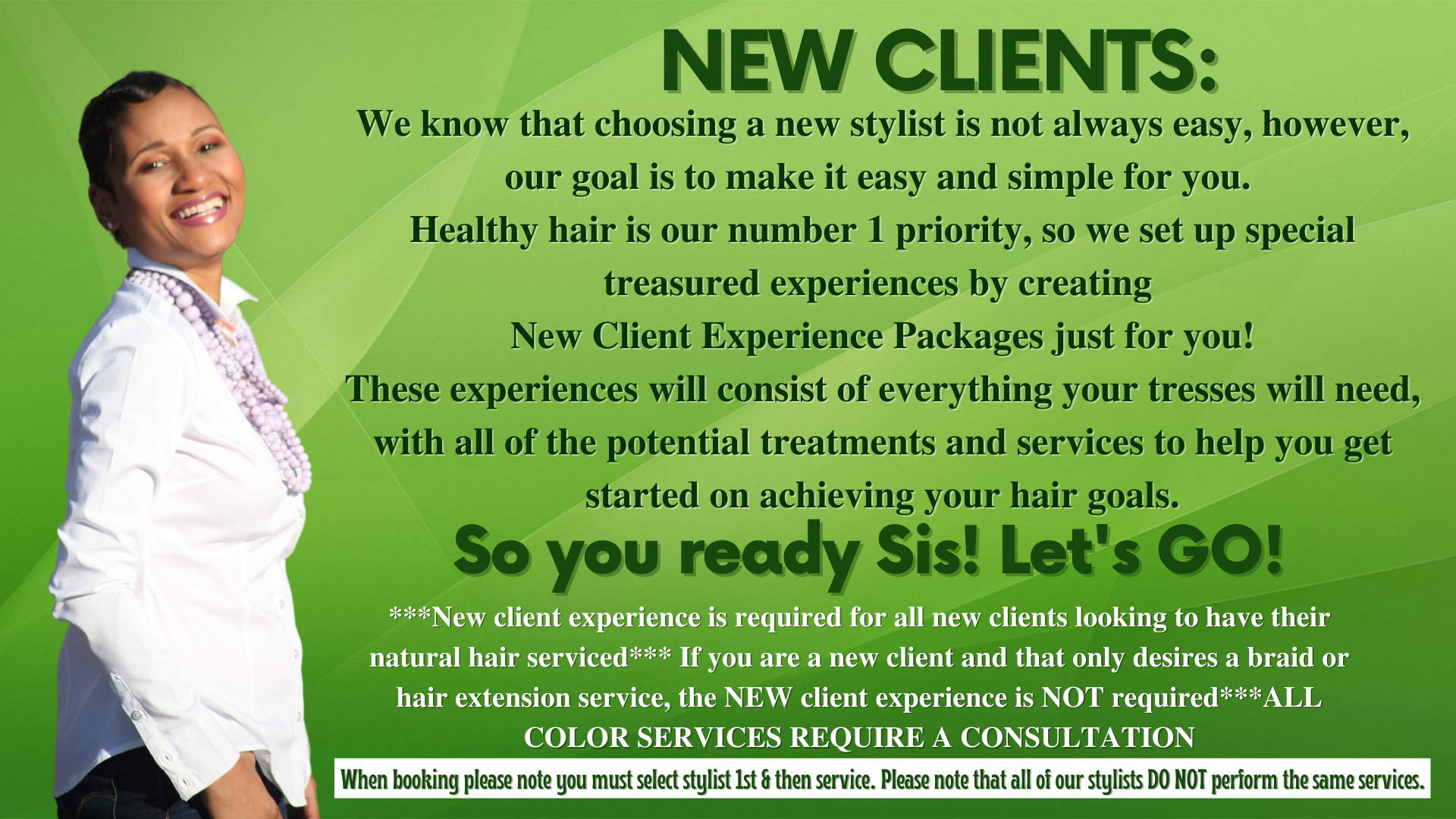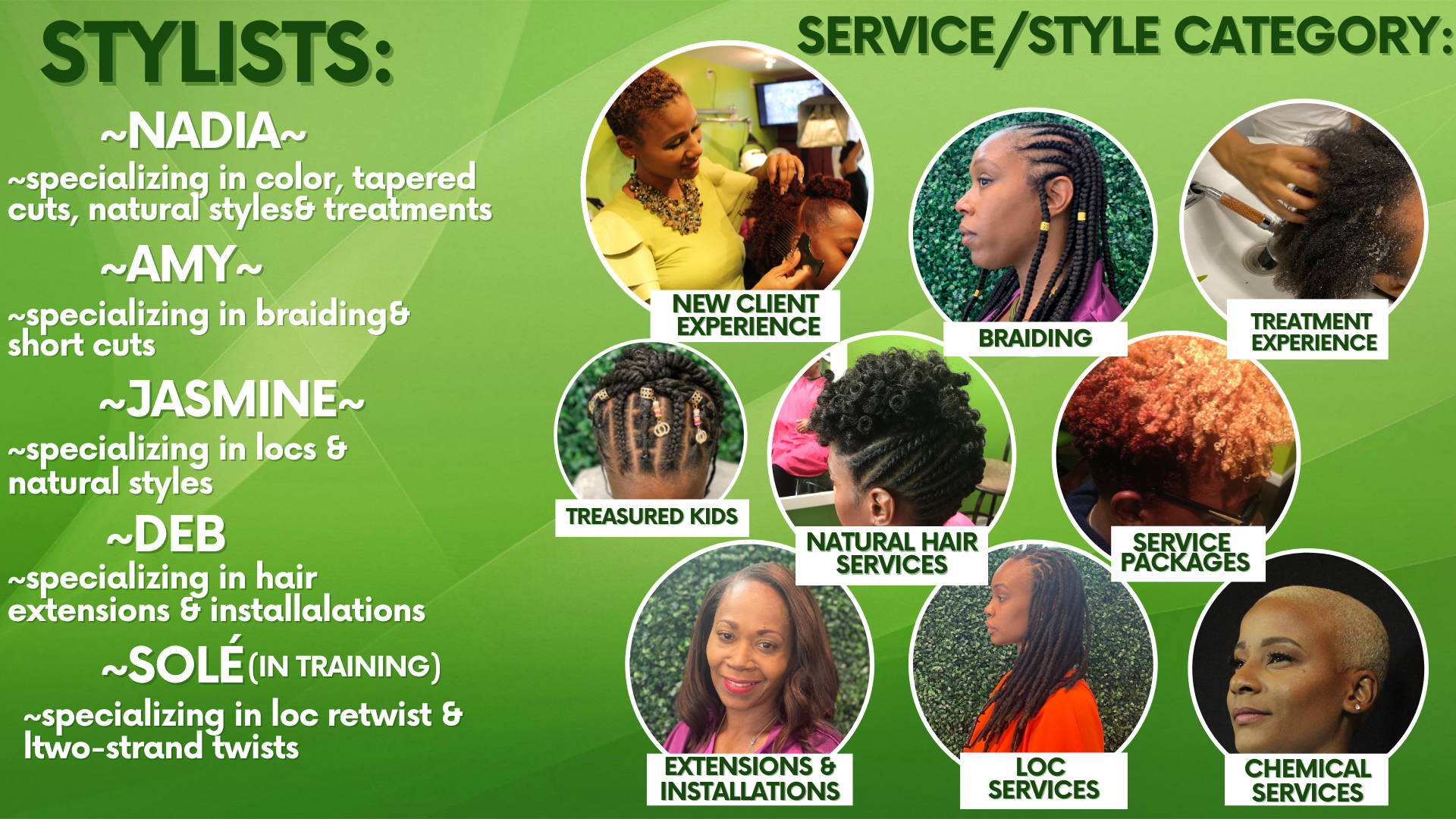 FREE VIRTUAL CONSULTATION MUST BE MADE FOR 1ST TIME CLIENTS
SUN-MON: CLOSED        
TUES&WED........................10AM- 6:00 PM
FRI.......................................10AM- 6:00 PM
THURS................................10AM- 7:00 PM
SAT........................................8AM- 11AM
CALENDER OPENS THE 15TH OF EACH MONTH
The Treasured Beauty Hair Lounge is a beauty sanctuary for the modern woman. Since established in 2014, we love transforming gorgeous curly, coily, straight, and wavy hair into healthy tresses that are nourished and maintain their natural body. Through our studio services and products, we hope to inspire every woman's divine self-expression through their hair, because your beautiful crown is worthy of more than just one amazing style. We are located iBrooklyn, New York. Our focus is to teach, style, and create. We are educating each client on what works best for their particular hair, styling hair with integrity, and creating an environment where customer service is our number 1 priority. There are no long wait times, no double booking, quality products, and well-trained stylists. We cater to the professional woman with natural or relaxed hair that desires healthy tresses. Come in, enjoy the environment, and reach those hair goals one appointment at a time. Our treasured space is charged with positivity, filled with peace and tranquility, and surrounded by encouragement all while providing high-quality services. Children ages 5+ can be serviced if they are able to sit for a full service with a parent.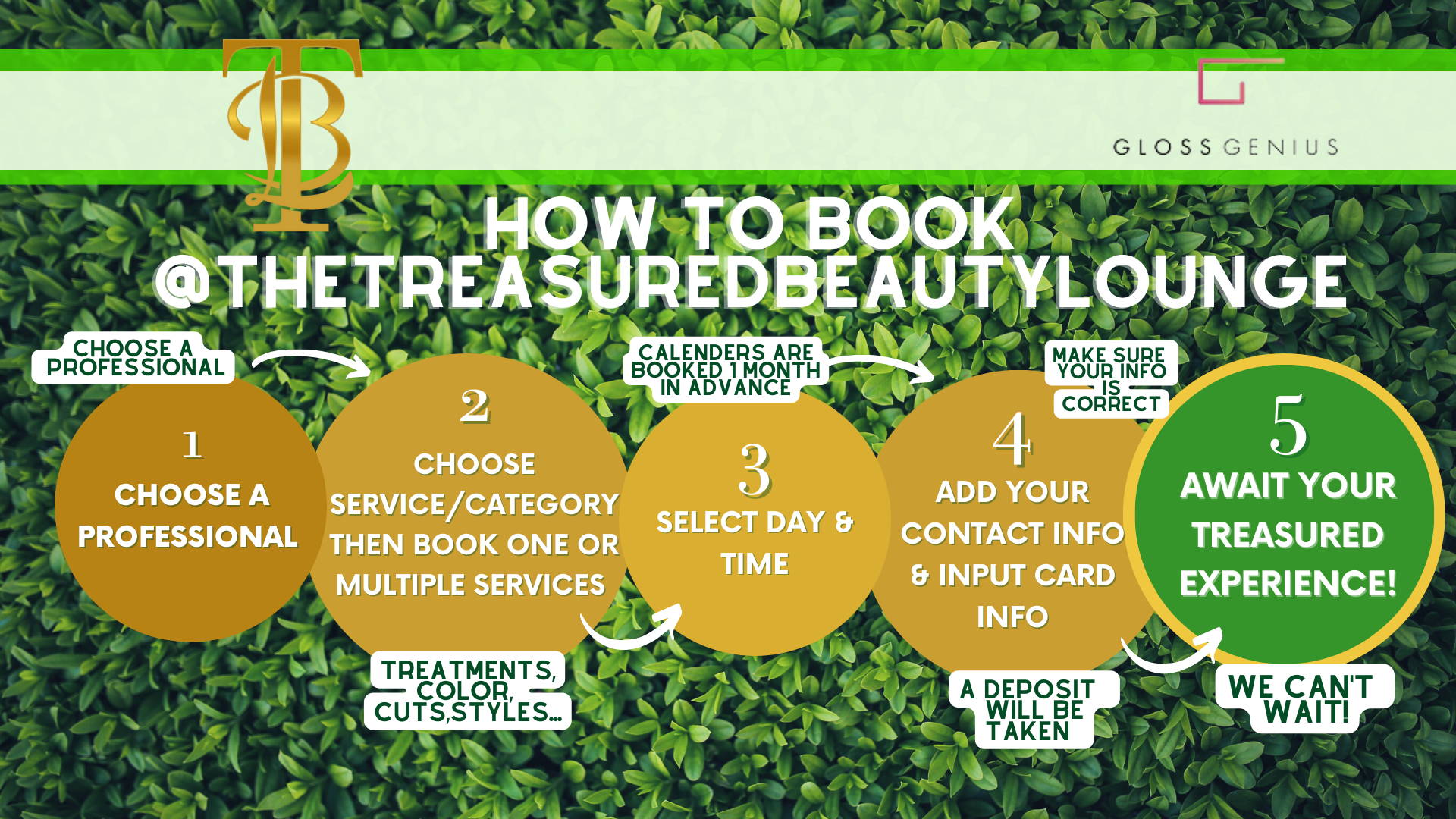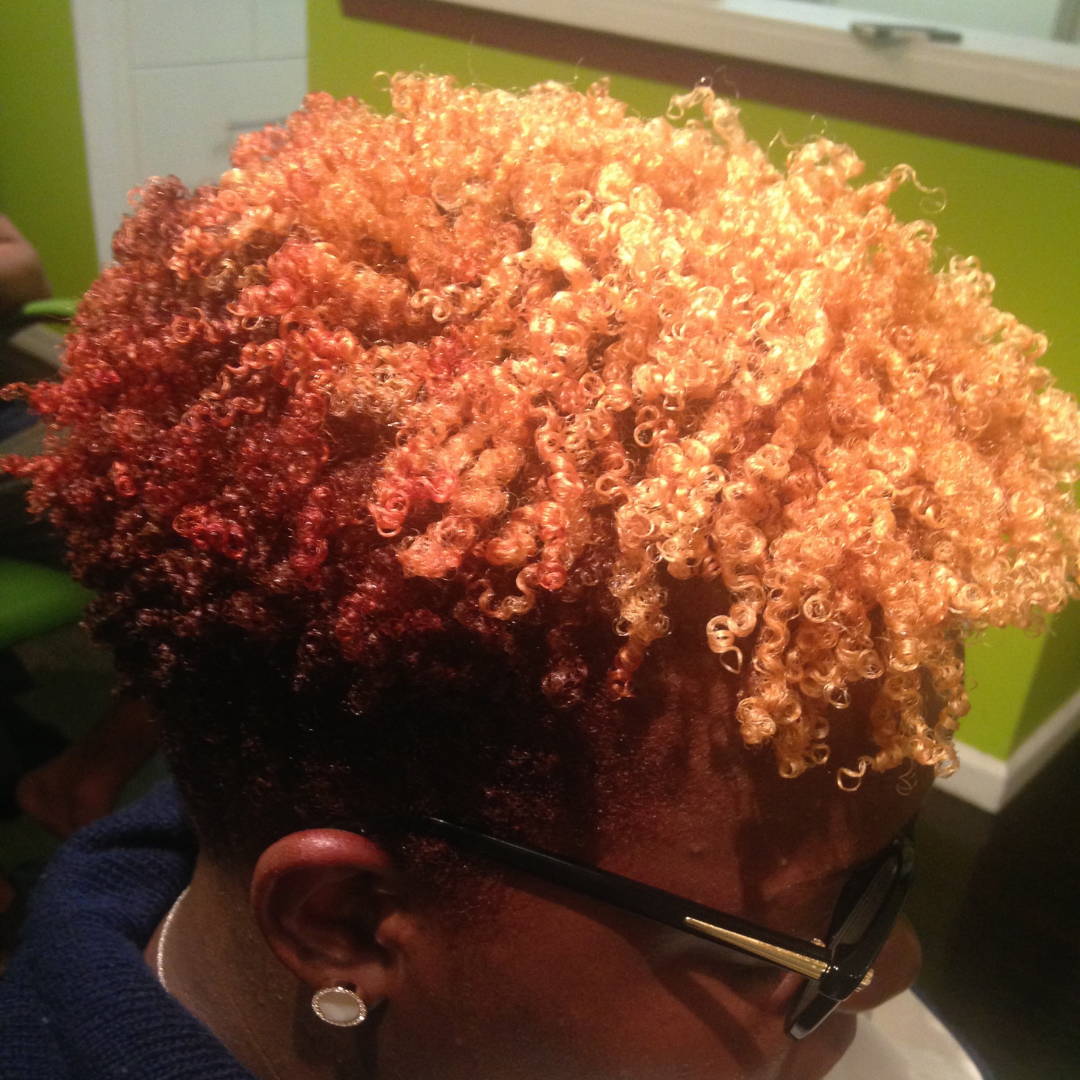 Cuts and color are add on services and cannot be booked independent of a style service.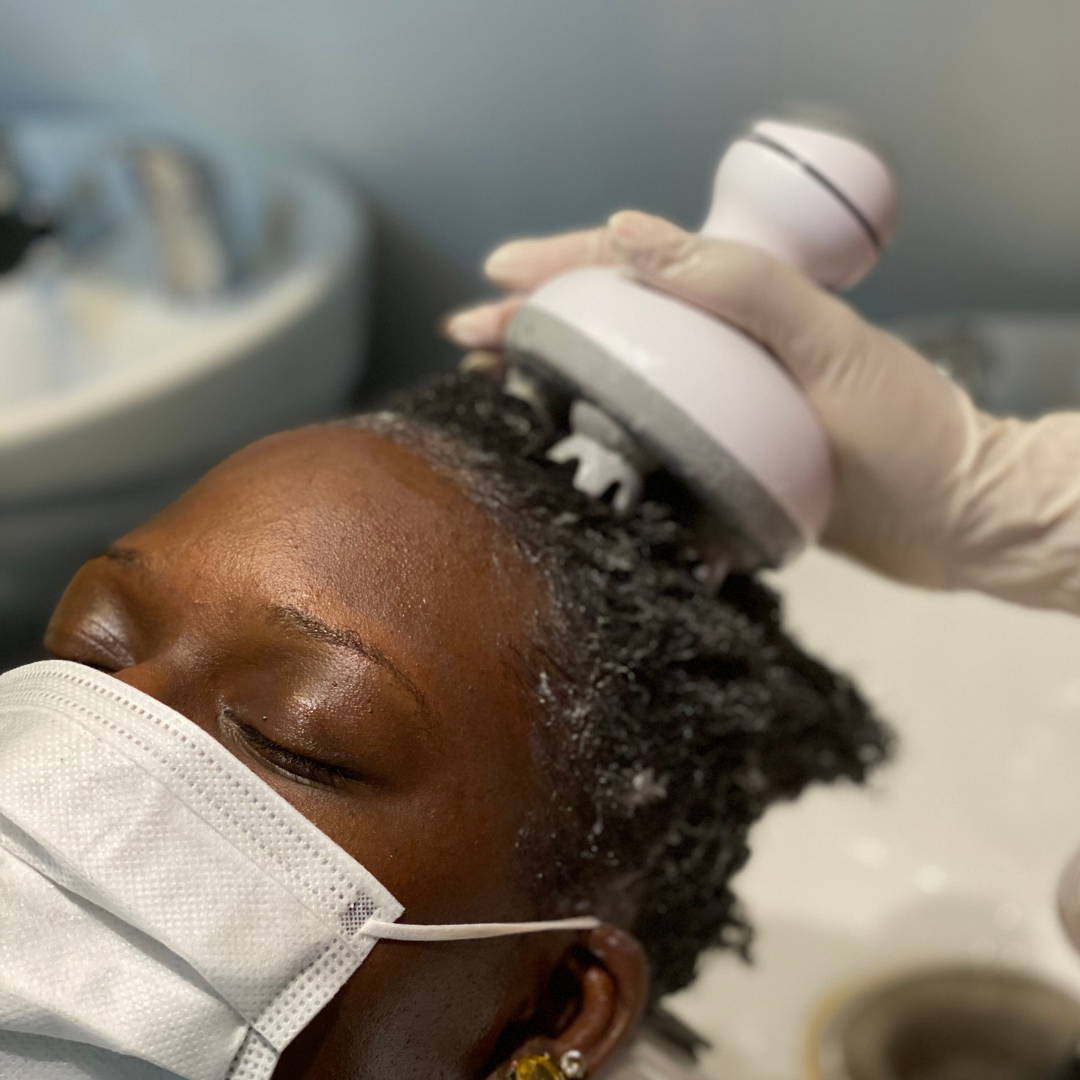 Healthy hair care begins with an exfoliating cleanse to remove product build up followed by a deep conditioning treatment.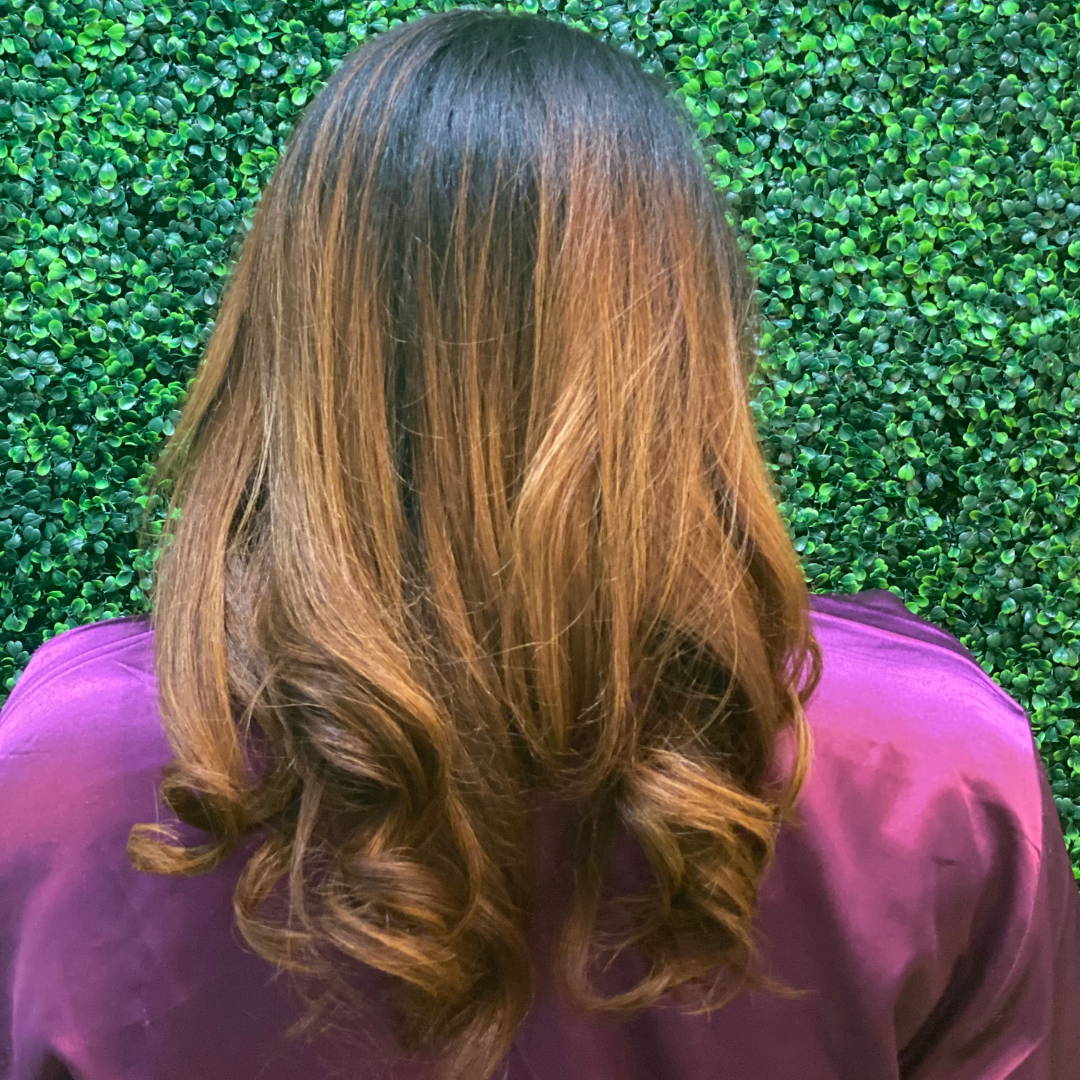 You can be natural and wear straight styles. We do amazing silk presses! We take great care to use heat protectants so that your hair is not heat damaged.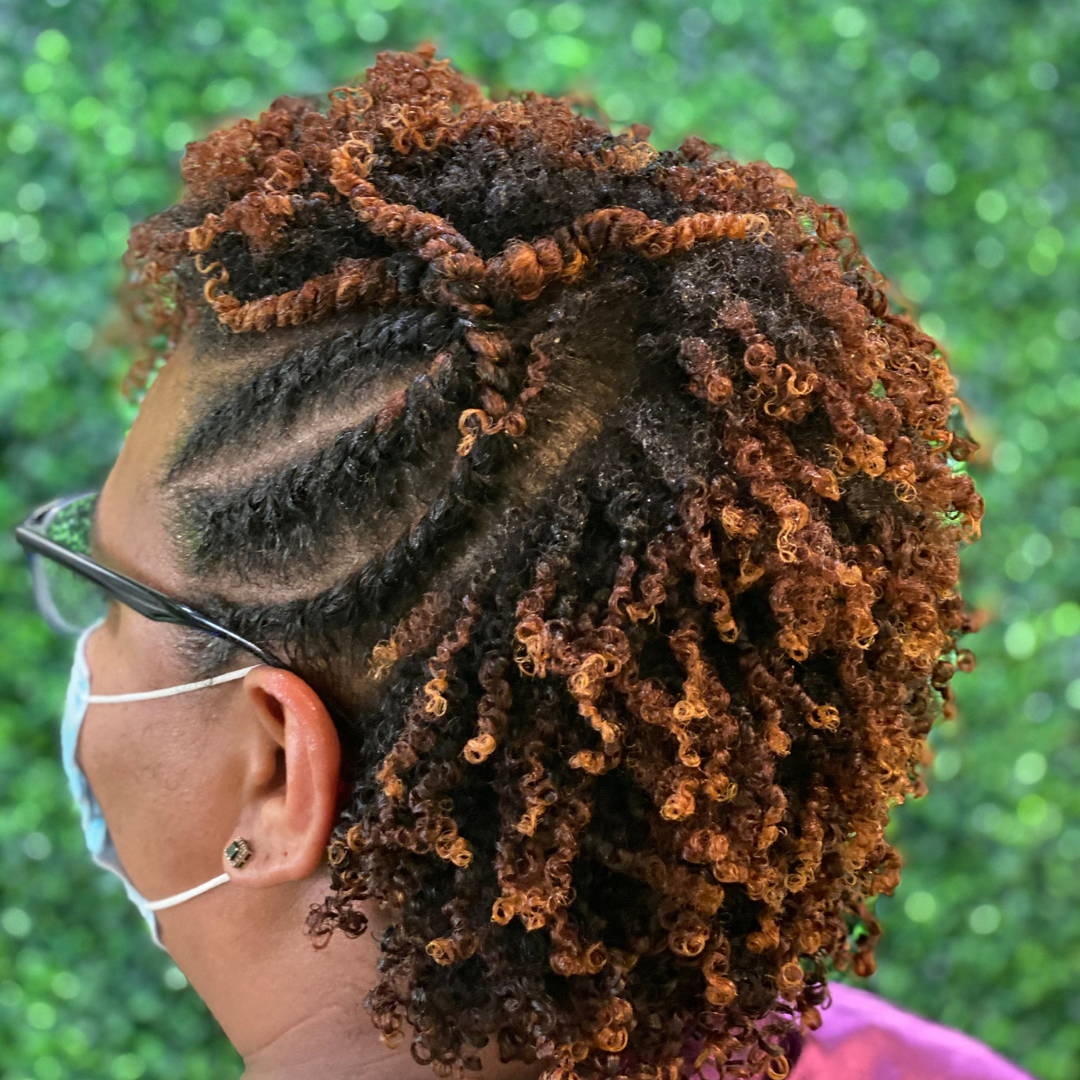 When you want to embrace your ringlets, we can help enhance that natural style! Curly hair can be unpredictable, but that is exactly what makes it so much fun.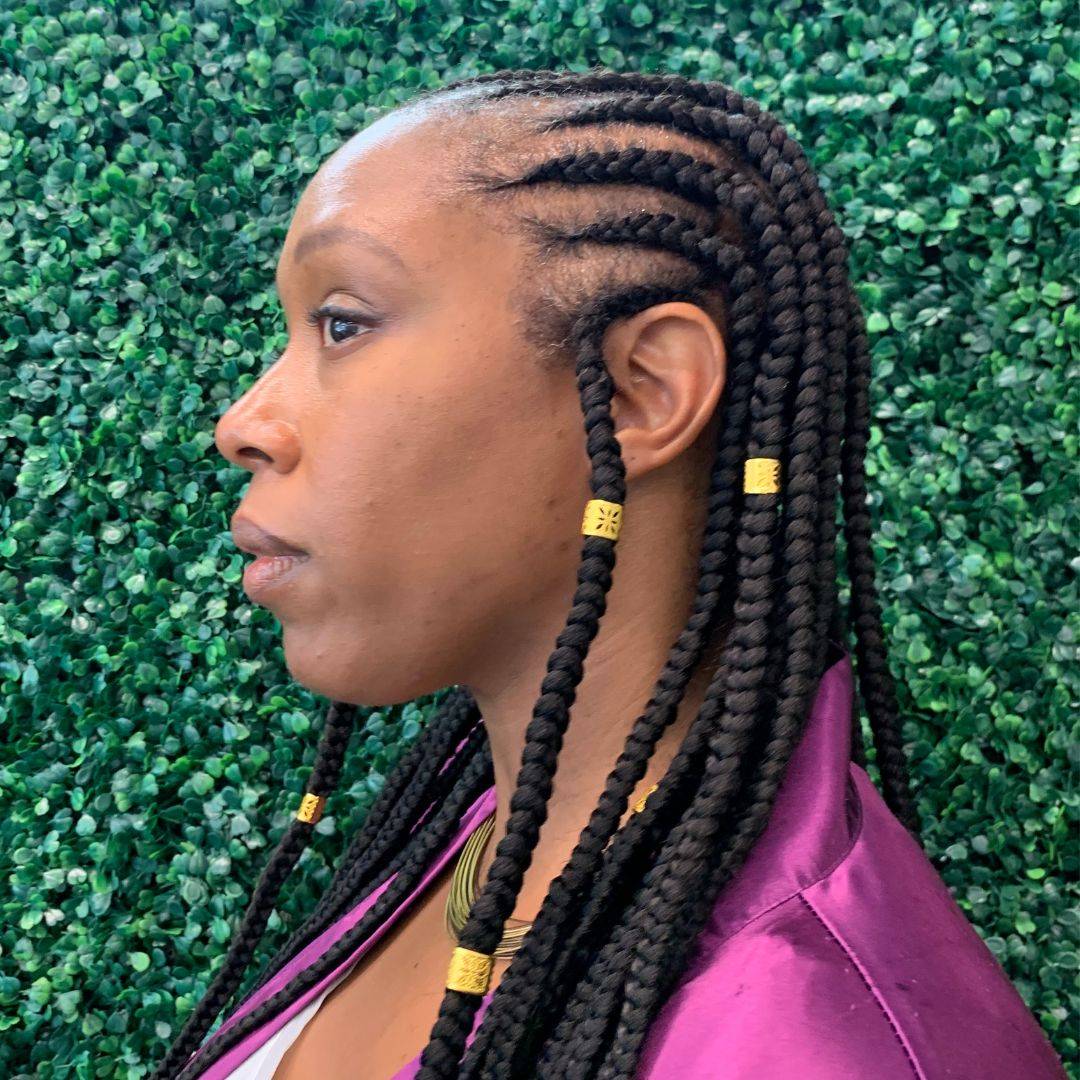 Give your tresses a break from the day-to-day wear and tear and maintenance. Choose from box braids, twists, cornrows and faux locs are just a few ...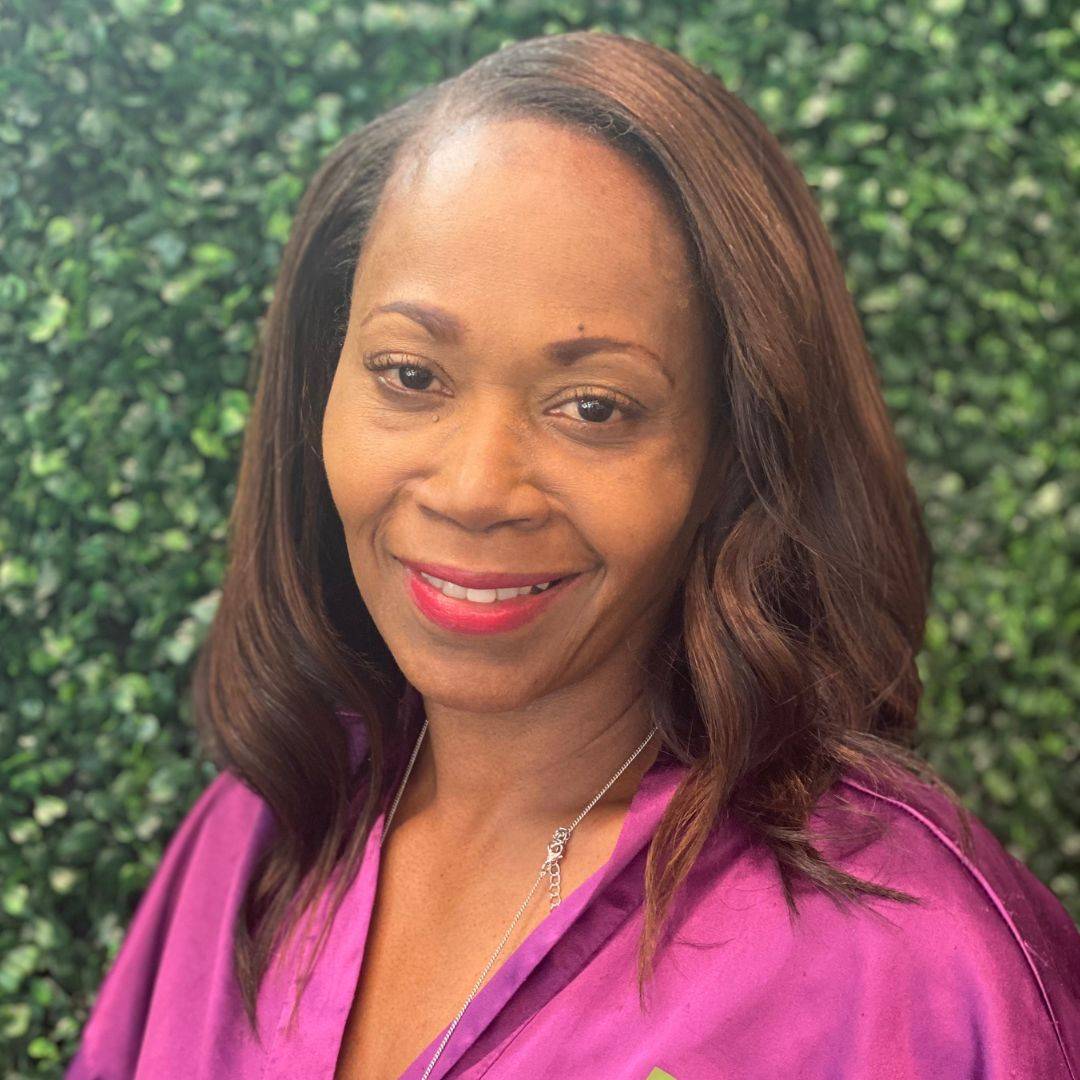 Elevate your hair game... If you struggle to grow out your hair, are experiencing hair loss, naturally have thin hair, or just want to add a bit more oomph to your look - hair extensions may be a great fit for you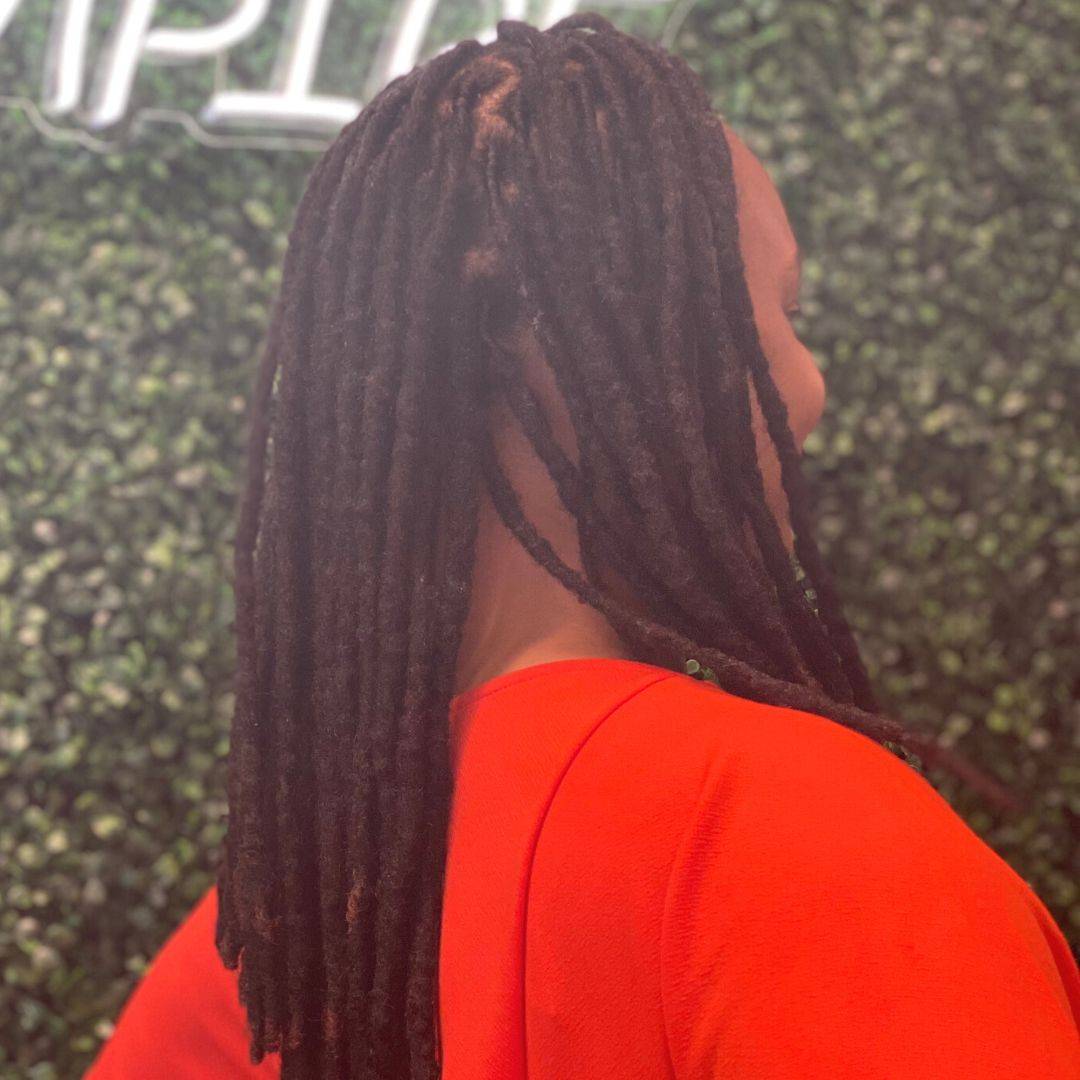 Yes, we do locs! And, we do them well! Whether you are locking your hair for the first time, retwisting your existing locs , or in desperate need of repairs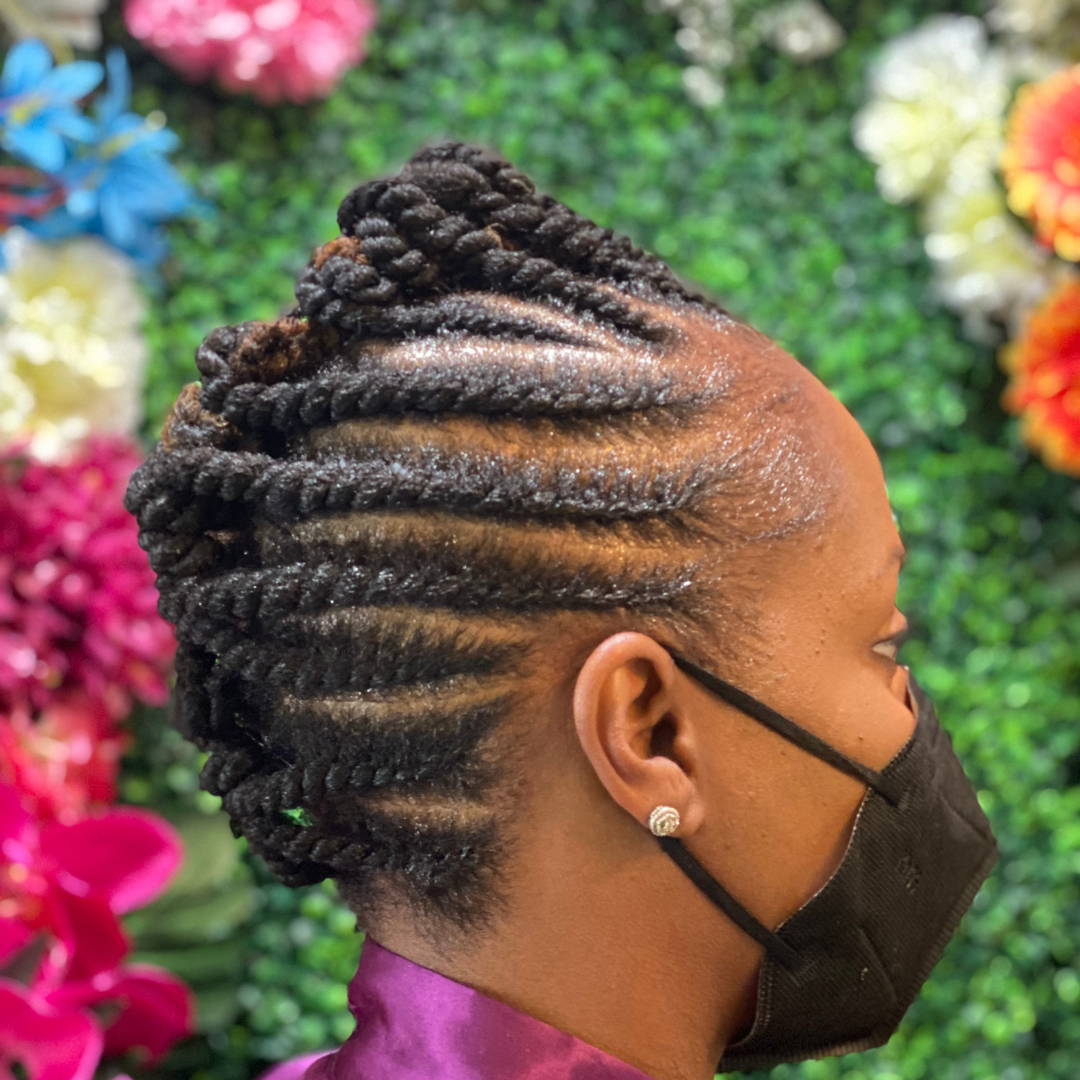 Updos for natural hair are a dream come true. Put away the heat tools and save some time in the morning by trying one of these simple updos on your natural hair.

---
PEACEFUL, PRIVATE & PROFESSIONAL


~CALL US TODAY 718-540-7439~

"From the moment you walk in the door you feel right at home. I feel like I been going there for years already that's how comfortable they make you feel. The atmosphere is wonderful, very peaceful and serene. Thank you for the experience, this is definitely my new home.
~ CHARISSE
"I had a wonderful experience for my first visit at The Treasured Beauty Lounge. Very welcoming and friendly. As a natural, my stylist took very good care of my hair. Throughout the styling process, she explained the use and importance of each product and how it would work for my hair. I was really happy with the results and would definitely come back to try another style.
~CLAIRE
"I'm extremely particular of whom I let touch my crown. I arrived at the salon in time for my one o'clock appointment and was greeted with a warm smile. I pleased with her level of hair knowledge and her professionalism. This was my first time at this salon and it certainly won't be my last I already have my next style I want.  
~KIMBERLY