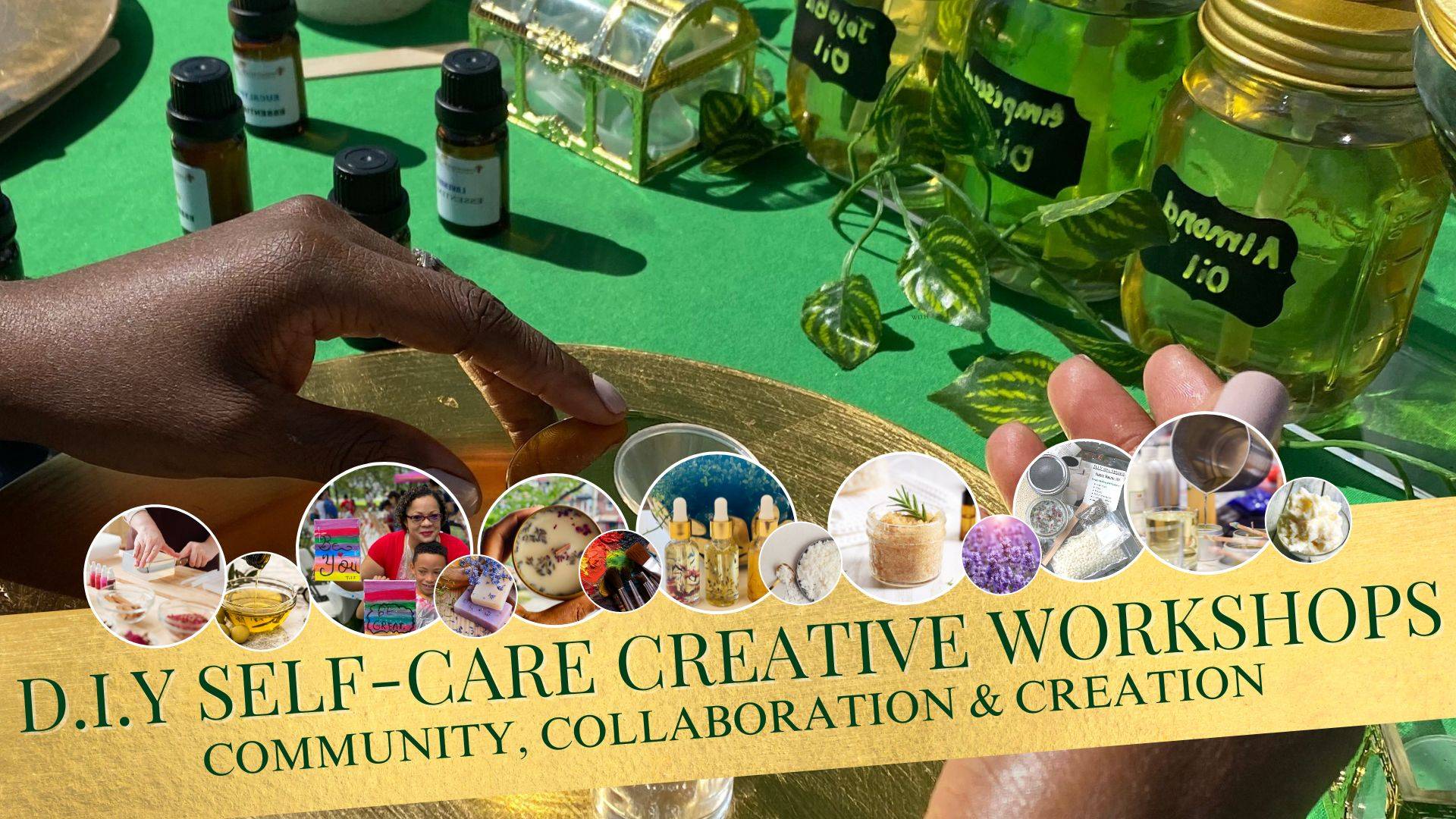 ~Check out our DIY Summer 23 Workshop Series~

Join our DIY Summer Series and discover workshops that are fun and easy for all levels. Choose from a variety of options that work best for your needs. Our workshops are intentional, purposeful, and educational. You'll leave with new talents, creative gifts, and the encouragement to establish a self-care routine.

With something for everyone, whether you're looking to encourage team building, community building, or whether you want to develop new talents or establish a wellness routine, our series has got you covered!

~~No prior experience is required, from ages 5 and up~